WE REPAIR PHONES
We offer a wide array of phone services. Whether it be hardware, soft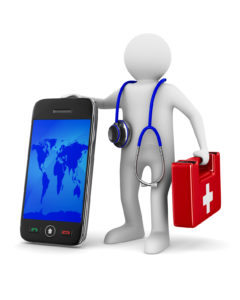 ware, or both, We can fix it! Our team can run diagnostics on each phone and pinpoint which areas of the computer may need repairs. Not only do we have the right tools, but we also have an experienced, well trained team of technicians to diagnose and repair each phone back to manufacturer specifications. We are able to fix all make and model phones. Most phones can be repaired within 30 mins. Some phones require a couple of hours. We can also fix water damaged phones.
Click here to learn more.
WE BUY PHONES
Thinking of upgrading your phone? Come into one of our locations, we will be happy to appraise your phone. We can cash you out, or we can give you store credit towards an upgrade. We pay top dollar for used phones. Our pricing is very competitive. It is also a lot more safer than trying to meet up with a stranger from online.
WE SELL PHONES
We have a large variety of phones. We sell all the latest models. We also stock up on used phones. Our prices on new phones are between 15%-30% discounted than market price. Our used phones also go through a testing and refurbishing process to bring it back to speed. All of our phones come with a 30 day in-store warranty on top of original manufacture warranty.
WE UNLOCK PHONES
Are you planning to travel soon? Thinking about switching carriers? Unlocking your phone is key to savings! When you buy a phone from a large carrier like, AT&T, Sprint, Verizon, or T-Mobile, they tend to lock your phone so it cannot be used with one of the other's network. Thats where phone unlocking comes into play. We have the ability to remove that carrier lock so that you can use your phone with any compatible network worldwide.
Unlocking Your Phone Brings Value
An Unlocked Phone has more resale value, because of its ability to work with more service providers. Many phone models that are a generation older sell for less in the US. But an unlocked phone can be sold to other countries where the value is still much higher.
SWITCH TO A PREPAID PLAN
We can unlock your phone to bring you savings! After your phone is unlocked we can offer you a compatible prepaid plan which may offer more than what you already have, for a fraction of the price. You can continue to keep your current phone number, and your current phone. The only thing that will change is the amount of money you will be saving! The benefits are endless!
THE UNLOCKING PROCESS
Most phones can be unlocked over the air. We will just need to collect some information about you and your phone. After that we process your order and notify you when your unlocking has completed. After that you may need to just connect to wifi, type in a unlock code, and restart your phone. Viola! Its that simple. There are a few phones that may need to be dropped of for a few additional steps to complete the process. Your Pictures, Your Contacts, Your Messages, all stay safe, nothing gets deleted or touched. Its a simple process which has great benefits.
Click here to Unlock Your Phone Now